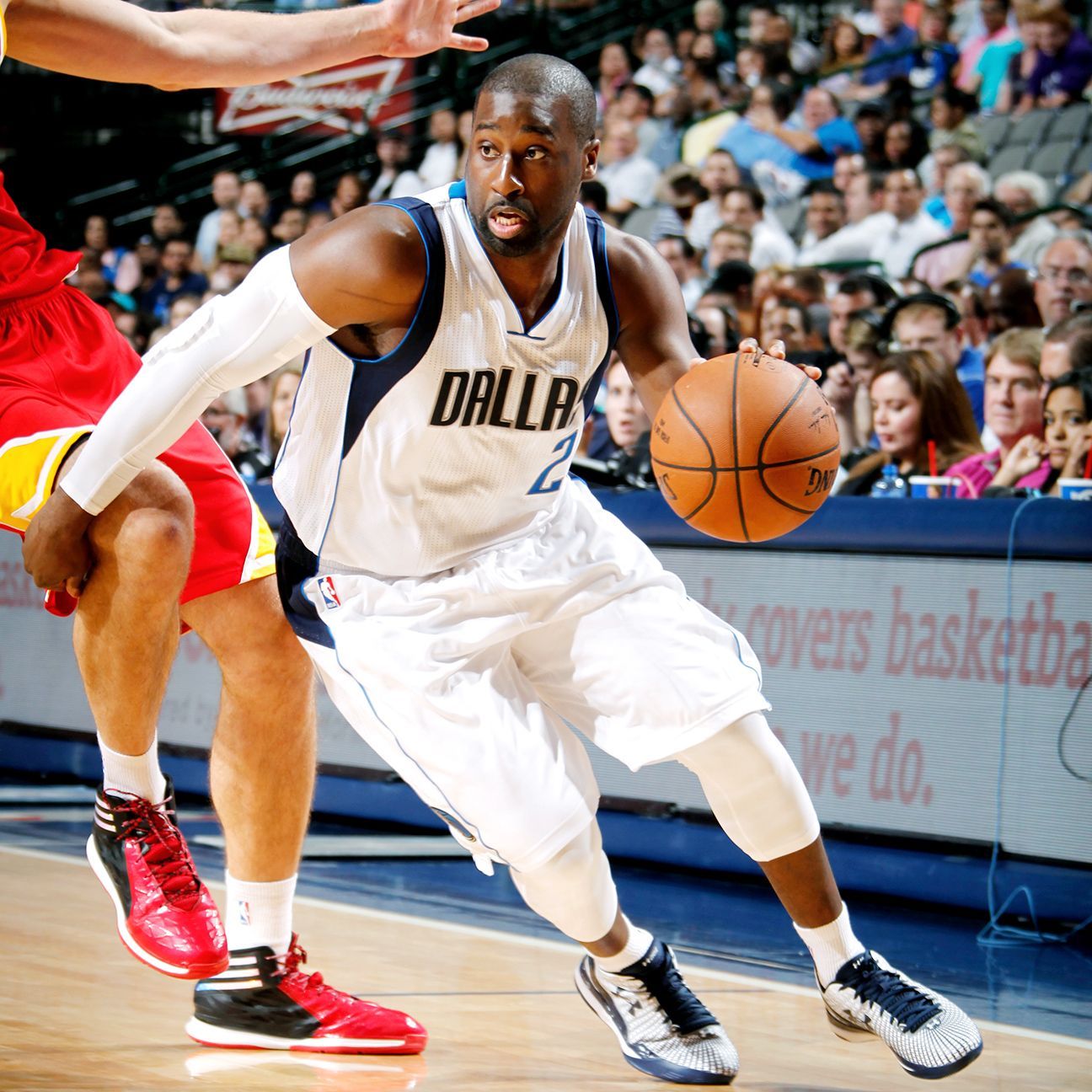 Satisfaction – prediction
Dobili smo popriličan broj predviđanja za NBA playoff (neki ispod teksta o najavama, neki u porukama na FBu ili na Viberu), a ispod je spisak svih učesnika nagradne igre.
Kao što smo i rekli, prvo mjesto dobija besplatnu pretplatu na blog i pivo sa urednicima portala 🙂
---
Pravila za bodovanje:
In the first round, you get 10 points for picking the series winner, with an additional 5 point bonus for picking the number of games the series will last. This doubles in each round all the way through the NBA Finals. (80 points for winner, 40 point bonus).
edit:
Čestitamo Petru Mijoviću, pobjedniku prvog takmicenja na našem blogu. 😀
---
Tabela
Ime
Prva runda
Druga runda
Konf. finale
Veliko finale
Bodovi
Andrej Shepelj

GSW-HOU 4:1




LAC-POR 4:2


OKC-DAL 4:2
SAS-MEM 4:0


CLE-DET 4:2




ATL-BOS 4:1




MIA-CHA 4:2




TOR-IND 2:4

GSW-LAC 4:3


SAS-OKC 4:2
CLE-ATL 4:2
MIA-IND 4:2
GSW-SAS 4:3
CLE-MIA 4:3

GSW-CLE 2:4

70 + 40 + 100 +80

290

Luka V

GSW-HOU 4:0


LAC-POR 4:1
OKC-DAL 4:1
SAS-MEM 4:0
CLE-DET 4:0


ATL-BOS 3:4




MIA-CHA 4:2




TOR-IND 4:2

GSW-LAC 4:2


SAS-OKC 4:2
CLE-BOS 4:2
MIA-TOR 4:2
GSW-SAS 2:4
CLE-MIA 4:3

SAS-CLE 4:2

75 + 40 + 40 + 0

155

Tufi 

GSW-HOU 4:0




LAC-POR 4:1


OKC-DAL 4:1
SAS-MEM 4:0
CLE-DET 4:1


ATL-BOS 3:4




MIA-CHA 4:2




TOR-IND 4:2

GSW-LAC 4:2
SAS-OKC 4:2
CLE-BOS 4:1
MIA-TOR 4:3
GSW-SAS 4:2
CLE-MIA 4:2

GSW-CLE 4:2

70 + 40 + 80 + 0
190
Edin

GSW-HOU 4:0




LAC-POR 4:2


OKC-DAL 4:1
SAS-MEM 4:0
CLE-DET 4:1


ATL-BOS 3:4




MIA-CHA 4:2




TOR-IND 4:2

GSW-LAC 4:1
SAS-OKC 4:2
CLE-BOS 4:2
MIA-TOR 4:2
GSW-SAS 4:2
CLE-MIA 4:1

 GSW-CLE 4:2

70 + 50 + 80 + 0

200

Blazo
GSW-HOU 4:2


LAC-POR 4:2


OKC-DAL 4:1
SAS-MEM 4:0
CLE-DET 4:1


ATL-BOS 3:4




MIA-CHA 3:4




IND-TOR 2:4

GSW-LAC 4:2




SAS-OKC 4:2




CLE-BOS 4:2




TOR-CHA 4:3

GSW-SAS 4:2




CLE-TOR 4:2

GSW-CLE 4:3

60 + 70 + 100 + 0

230

igormilic7

GSW-HOU 4:0




LAC-POR 4:2


OKC-DAL 4:0
SAS-MEM 4:0
CLE-DET 4:0


ATL-BOS 4:2




MIA-CHA 4:3




TOR-IND 4:3

GSW-LAC 4:0




SAS-OKC 4:2




CLE-ATL 4:1


MIA-TOR 4:2

GSW-SAS 3:4




CLE-MIA 4:2

SAS-CLE 2:4

95 + 40 + 60 + 80

275

markolekic

GSW-HOU 4:0




LAC-POR 4:2




OKC-DAL 4:1




SAS-MEM 4:0


CLE-DET 4:1


ATL-BOS 3:4




MIA-CHA 4:2


TOR-IND 4:2

GSW-LAC 4:1




SAS-OKC 4:2




CLE-BOS 4:2




MIA-TOR 3:4

GSW-SAS 4:1




CLE-TOR 4:2

 GSW-CLE 4:2

75 + 80 + 100 + 0

255

Vule

GSW-HOU 4:1




LAC-POR 4:2


OKC-DAL 4:1
SAS-MEM 4:0
CLE-DET 4:1


ATL-BOS 3:4




MIA-CHA 4:2




TOR-IND 3:4

GSW-LAC 4:1




OKC-SAS 2:4




CLE-BOS 4:2




MIA-IND 4:2

GSW-SAS 4:2




CLE-MIA 4:1

GSW-CLE 4:1

65 + 50 + 80 + 0

195

#TDchampionOUT

GSW-HOU 4:0




LAC-POR 4:2


OKC-DAL 4:1
SAS-MEM 4:0
CLE-DET 4:2


ATL-BOS 4:3




MIA-CHA 4:2




TOR-IND 4:3

GSW-LAC 4:2




SAS-OKC 4:1




CLE-ATL 4:3




MIA-TOR 4:3

GSW-SAS 3:4




CLE-MIA 4:2

 SAS-CLE 4:2

85 + 40 + 60 + 0

185

Frga

GSW-HOU 4:2




LAC-POR 4:1


OKC-DAL 4:1
SAS-MEM 4:0
CLE-DET 4:1


ATL-BOS 4:3




MIA-CHA 3:4




TOR-IND 4:2

GSW-LAC 4:2




OKC-SAS 4:3




CLE-ATL 4:2




TOR-CHA 4:2

GSW-OKC 4:3




CLE-TOR 4:2

GSW-CLE 4:3

70 + 80 + 120 + 0

270

Drasko

GSW-HOU 4:0




LAC-POR 4:1


OKC-DAL 4:1
SAS-MEM 4:0
CLE-DET 4:2


ATL-BOS 4:3




MIA-CHA 4:3


TOR-IND 4:3

GSW-LAC 4:1




SAS-OKC 4:3




CLE-ATL 4:2




MIA-TOR 4:3

GSW-SAS 4:2




CLE-MIA 4:2

 

GSW-CLE 4:1

90 + 50 + 100 + 0

240

Dujo
GSW-HOU 4:0


LAC-POR 4:2




OKC-DAL 4:1




SAS-MEM 4:0


CLE-DET 4:1
ATL-BOS 4:3


MIA-CHA 4:2




TOR-IND 4:2

GSW-LAC 4:1




SAS-OKC 4:2




CLE-ATL 4:2




MIA-TOR 4:2

GSW-SAS 4:1




CLE-MIA 4:1

 

GSW-CLE 4:1

80 + 50 + 80 + 0

210

Danko

GSW-HOU 4:1




LAC-POR 4:3


SAS-MEM 4:1


OKC-DAL 4:1


CLE-DET 4:1


ATL-BOS 3:4




TOR-IND 4:3




MIA-CHA 4:2

GSW-LAC 4:0




SAS-OKC 4:3




CLE-BOS 4:1




TOR-MIA 2:4

GSW-SAS 4:1




CLE-MIA 4:1

GSW-CLE 4:2

75 + 40 + 80 + 0

195

Ivo
CLE-DET 4:1


TOR-IND 4:2




MIA-CHA 3:4




ATL-BOS 4:3




GSW-HOU 4:0




SAS-MEM 4:0




OKC-DAL 4:1




LAC-POR 4:3

GSW-LAC 4:1




SAS-OKC 4:3




CLE-ATL 4:2




TOR-CHA 4:2

GSW-SAS 4:2
CLE-TOR 4:2

GSW-CLE 4:3

70 + 70 + 100 + 0

240

Petar M

GSW-HOU 4:0




LAC-POR 4:3


SAS-MEM 4:1
OKC-DAL 4:2
CLE-DET 4:1


ATL-BOS 2:4




TOR-IND 4:2




MIA-CHA 4:2

GSW-LAC 4:1




SAS-OKC 4:3




CLE-BOS 4:2




TOR-MIA 3:4

GSW-SAS 4:2


CLE-MIA 4:2

GSW-CLE 3:4

60 + 50 + 100 + 120

330

Đaka

GSW-HOU 4:0




LAC-POR 4:2


SAS-MEM 4:0
OKC-DAL 4:0
CLE-DET 4:1


ATL-BOS 3:4




TOR-IND 4:2




MIA-CHA 4:1

GSW-LAC 4:0




SAS-OKC 4:3




CLE-BOS 4:1




TOR-MIA 1:4

GSW-SAS 4:2


CLE-MIA 4:2

GSW-CLE 4:2

65 + 40 + 100 + 0

205

Šora

GSW-HOU 4:0




LAC-POR 4:2


OKC-DAL 4:1
SAS-MEM 4:0
CLE-DET 4:2
ATL-BOS 4:2


MIA-CHA 4:2




TOR-IND 4:2

GSW-LAC 4:1




SAS-OKC 4:1




CLE-ATL 4:2




MIA-TOR 4:2

GSW-SAS 4:3


CLE-MIA 4:1
 

GSW-CLE 4:3

85 + 50 + 100 + 0

235

Čano

 GSW-HOU 4:1


LAC-POR 3:4
SAS-MEM 4:1
OKC-DAL 4:2
CLE-DET 4:2
ATL-BOS 4:3


TOR-IND 4:3




MIA-CHA 4:2

GSW-POR 4:0




SAS-OKC 4:2




CLE-ATL 4:1




TOR-MIA 4:2

GSW-SAS 4:3
CLE-TOR 4:2
GSW-CLE 4:1
90 + 60 + 120 + 0

270