ABA Liga: Take the Power Back
Piše: Luka Vlaisavljević
Ubijedljivo najgora stvar za sport na Balkanu je postojanje (barem ovakvo kakvo je sada, sa ovakvim ljudima na čelu) Crvene Zvezde i Partizana. Ova relacija beogradskih klubova odavno prevazilazi bilo kakvu granicu sporta. Posljednja u nizu stvari, zbog koje ispaštaju i drugi je ABA liga. Sa svim svojim manama organizacije, sa nedostatkom cojones da se kazne provokatori (Nebojša Čović), ABA liga je kao koncept najbolja stvar koja se desila balkanskom sportu. Samo pogledajte koliko je igrača iz ABA lige otišlo u NBA, i napravilo solidne, odlične ili pak ima obećavajuće karijere u najjačoj ligi na svijetu.
I sada cijela liga visi u vazduhu upravo zbog dva kluba iz Beograda. Ostoja Mijailović iz Partizana koči cijelu ligu, zbog naknadne pameti jer mu smeta odjednom korelacija Zvezde i FMP-a (da je tražio to onda kad je FMP izborio učešće u ABA ligi, imalo bi smisla, sad na drugu treću sezonu jasno je da je u pitanju potez očajnika koji se fata za slamku). Da se odmah razumijemo, po strani navijački animozitet, KK Partizan je možda najveća žrtva u svijetu sporta cijele situacije oko koronavirusa. Iako im ništa nije bilo garantovano, imali su odličnu pol poziciju i za ABA ligu i za EK, i takva situacija se rijetko dešava, i na kraju je otišla niz vodu. Tu na scenu stupa Čovič koji dovodi Korija Voldena (pratim košarku preko 25 godina, ni jedan američki košarkaš u Evropi ne daje cent jedan ako ne mora, tako da priča o tome da je plej samoinicijativno otkupio svoj ugovor od Partizana da bi prešao u CZ priča za malu djecu).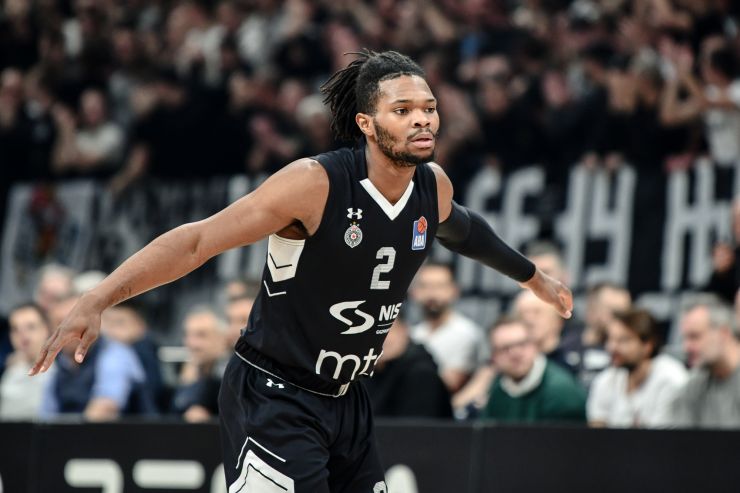 Prepucavanje dva kluba je nastavljeno i sa tragičnom smrti Majkl Odža. Ni par sati od tragedije, izašao je prvi čovjek CZ (i ubjedljivo najveća rak rana sporta na Balkanu) Nebojša Čović sa optužbama na račun Partizana, da su maltene oni krivci za smrt američkog košarkaša. O kakvom čovjeku se radi, najbolje govore riječi rođene sestre preminulog košarkaša, koja je za srpske medije izjavila da Crvena zvezda nije cent jedan dala za sahranu (iako je Čović kroz svoje medije tvrdio da će to uraditi), i dodala da su njenog brata ucjenjivali, kao i da su mu još dužni ostali par plata.
Ostoja sa druge strane nije znao da odreaguje na najveću krađu u istoriji srpske košarke, kada je u majstorici Bili Beron uzeo loptu i napravio 4 koraka u posljednjoj sekundi i time donio direktno titulu CZ. Nešto malo kuknjave po medijima, koja su prošla ispod radara (Ipak je Ostoja SNS, a njegov šef navija za zvezdu, i tu je podvijanje repa neminovnost). Koliko je jak uticaj Aleksandra Vučića pokazuje i činjenica da je malo koji mediji smio da piše o krađi, a čak su Edin Avdić i Nenad Kostić u direktnom prenosu ostali nijemi na očiglednu nepravdu.
Tako da ovo sad batgranje, naknadna pamet, ucijenjivanje, nije ništa više nego neki nastavak rata dva kluba (za koji očigledno imaju zeleno svijetlo i jedni i drugi sa vrha na štetu svih ostalih). Da je Đordiju Bertomeu stalo do razvoja košarke, mogao bi samo jednim dopisom da ućutka i jedne i druge, prostim "nećete ABA ligu, nećete Evrope gledati", ali potezi Katalonca odavno pokazuju da ga interesuje samo novac (što je tema za sebe). Glupo je u ovom ratu zauzimati strane, jer će Čović prvom prilikom ako CZ ne bude prva u nekom trenutku ABA lige, krenuti sa prijetnjama da će istu napustiti, da preko svojih medijskih piona što u Srbiji, što u CG (svi se sjećamo svih onih izmišljenih tekstova lokalnog medijskog taloga koje se krije iza portala Borba) stvara nove fantazije. ABA liga je sama sebi ovo dozvolila što nije rigoroznim kaznama kažnjavala još onda kad smo ih mi dobili u finalu, a on najstrašnije perverzne bljuvotine prosipao što za sudije, što za čelnike lige, što za naš klub.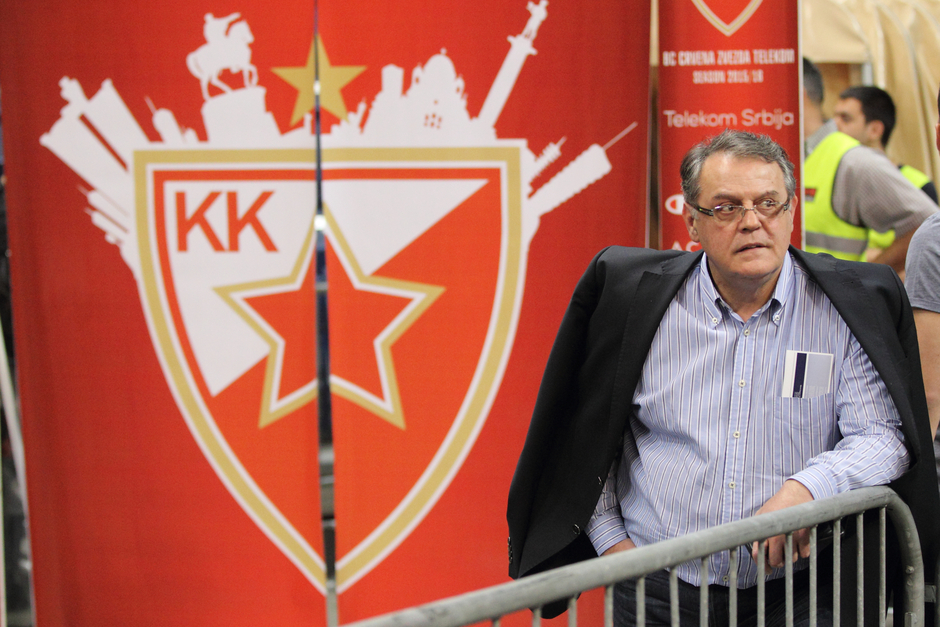 A koliko daleko ide rat dva kluba, i koliko se isti opogani na sve ostale učesnike, dovoljno je pogledati fudbalsku ligu Srbije ove godine, gdje poslije svake pobjede Partizana ide pet saopštenja CZ, kako sudije guraju iste, i obratno, dok su ostali nebitni.Najgore od svega je što se rješenje situacije ne nazire. Najlakše bi bilo da se oba kluba pozdrave, ali onda to više ne bi bila ABA liga, mijenjala bi se vlasnička struktura, a i ostalo bez dva protivnika, koje mi, i dalje volimo da pobijedimo na terenu.