Najava duela Nuggets-Jazz: Sombor Shuffle
Piše: Nikola Adžić
Meč Denvera i Jute iz 8. avgusta, koji smo nadam se većina nas bez treptaja odgledali, otprilike je sve što možemo da očekujemo u ovom duelu: velike serije, odlični potezi, sjajne taktičke zamisli i kao po nepisanom pravilu – neizvjesni dueli sa mnogo cojonesa u kojem pobijede Denver Nuggetsi.
U ovosezonska tri duela između ova dva tima sve tri pobjede odnijeli su Nuggetsi. Međutim ni jedni ni drugi ne mogu se pohvaliti nekom formom u Orlandu, s obzirom da su u 8 utakmica nastavka na 3-5 u odnosu pobjeda i poraza. Jazzeri su uveliko oslabljeni tokom cijelog restarta neigranjem zbog povrede Bojana Bogdanovića, dok će na startu ove serije biti i bez Conleya koji je van bubblea zbog rođenja sina. Na drugoj strani Gary Harris i Will Burton će sigurno propustiti prvi meč.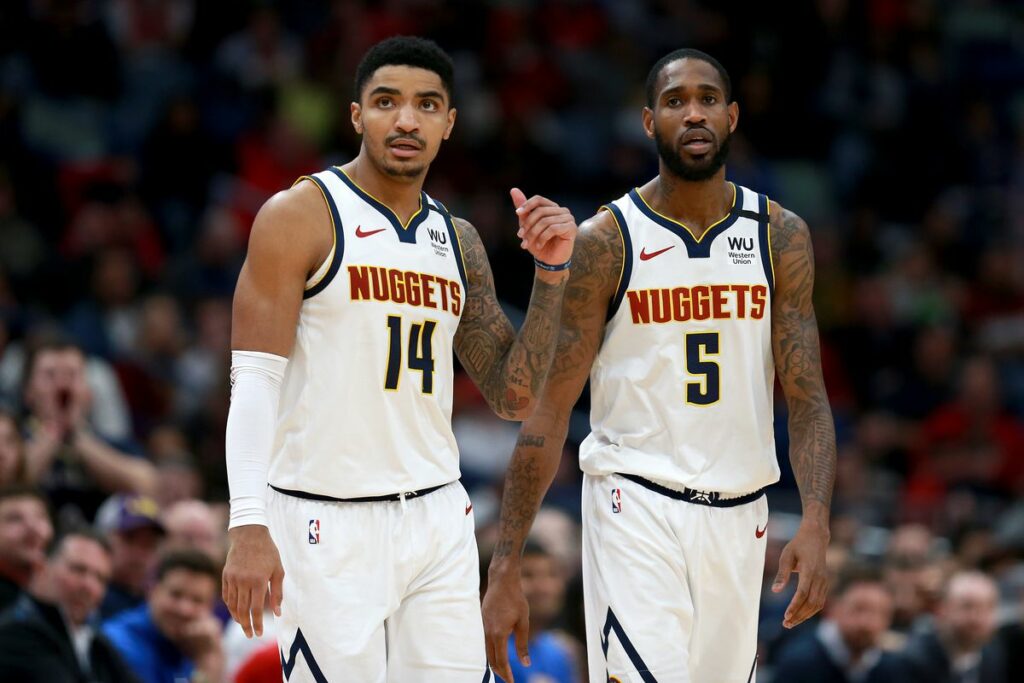 Cijela serija i sve što će se dešavati u istoj zavisiće od sudara pod koševima, tj. od napadačkog kvaliteta Jokića, nasuprot defanzivnih kvaliteta Gobera. Ono što Goberta muči u ovom duelu je raznovrsnost Jokića, koji za razliku od većine NBA centara, raspolaže kvalitetima koje je Gregg Popovich najbolje opisao izjavom – "he is new Larry Bird". Šut, odličan pregled igre, post up, igra licem ka košu, odličan footwork, sve to ukupno zadaje velike probleme Goberu, tako da je u dosadašnja tri direktna duela centar Denvera postizao 28, i dva put po 30 poena. Da udvajanje na njemu nije opcija pokazuje i podatak da je Jokić u duelu sa Goberom dijelio u prosjeku i 9 asistencija. S obzirom da je Ed Davis kao rezervni centar povrijeđen, te su svi backup centarski zadaci pali na Tony Bradleya, jasno je da Utah Jazzeri, na čelu sa trenerom Quin Snyderom moraju uložiti ozbiljne timske napore da uspore centra Denvera. Odsustvo Harrisa i Bartona u prvi plan je isturilo Torey Craiga i Michael Portera Jr. Dok je defanzivno odustvo Bartona umnogome nadomjestio Craig koji se nameće kao crna mačka Donovana Mitchella, pravo osvježenje ekipi iz Kolorada donio je Porter. Iako je upitnih defanzivnih kvaliteta, na protivničkoj strani terena zaslužio je All Bubble Second team promociju bilježivši u prosjeku po 22p i 8,6 skokova u restartu. Jamal Murray je u bubble došao sa povredom, propustio par mečeva, tako da bi starti play ekipe trebao biti na raspolaganju bez ikakvih ograničenja.
Utah će svoju šansu traziti u diktiranju svog tempa kroz nalete Mitchella, kroz pick and roll igru Inglesa i Goberta i iza linije za tri poena. Denver je poznat kao ekipa koja izuzetno loše brani šuteve iz daljine te dozvoljavaju protivnicima uspješnost od čak 44,8%, što nedostatak Bojana Bogdanovića čini još većim hendikepom Jazzera. Kao pogodak, na prvi pogled se čini akvizicija Jordana Clarksona koji sa klupe unese poenterski boost ekipi, iako je evidentno da je tokom košarkaškog odrastanja preskako treninge na kojima se objašnjavala definicija asistencije.
Iako su Nuggetsi dobili sva tri ovogodišnja duela, to su uradili sa prosječnom razlikom od 3,7 poena. Ipak taj podatak nosi neku tezinu, jer je tim iz "Mile High City" pokazao čvrstinu kada je trebalo. Mitchell i Gobert su igrači na koje mozete računati da posjeduju košarkaškog znanja da pobijede bilo koji tim u NBA, ali za pobjedu u playoff seriji protiv Nuggetsa ipak će trebati još neko da istupi.