Hall of Very Good NBA Power Forwards (Part Two)
Piše: Andrej Šepelj
Vrijeme je da dovršimo listu vrlo dobrih power forwarda, igrača koji su imali uspješne karijere ali koje ipak nisu zavrijedile pozivnicu košarkaške kuće slavnih. Zanimljivo je primjetiti da ukoliko idete hronološki u potragu za četvorkama sa vrlodobrim karijerama, vještine koje je ova pozicija iziskivala od igrača su se kroz generaciju mijenjale, možda i najviše u odnosu na sve druge pozicije. Popularna "stretch" četvorka je postala neizostavni dio moderne košarke i sigurno će predstavljati jedan od osnovnih parametara analiziranja nekih aktivnih igrača poput Julius-a Randle-a, Derrick Favors-a ili Aaron-a Gordon-a. Prije nego pređemo i ostatak liste kratko ćemo pomenuti i nekoliko igrača za koje nije bilo prostora u našem nabrajanju, a koji su statistikama pa i osvojenim nagradama ravnopravno mogli da se upoređuju sa odabranim igračima: Horace Grant, Charles Oakley, Danny Manning, David Lee i Vin Baker.
Zach Randolph
Draft: 2001 – 19. pick
Prosjek Karijere: 16.6 ppg / 9.1 rpg / 1.8 apg
Statistika najbolje sezone u NBA ligi: : 2006/07 – 23,6 ppg / 10,1 rpg / 2,2 apg
Priznanja u karijeri: 2x NBA All Star / All NBA Third Team / NBA Most Improved Players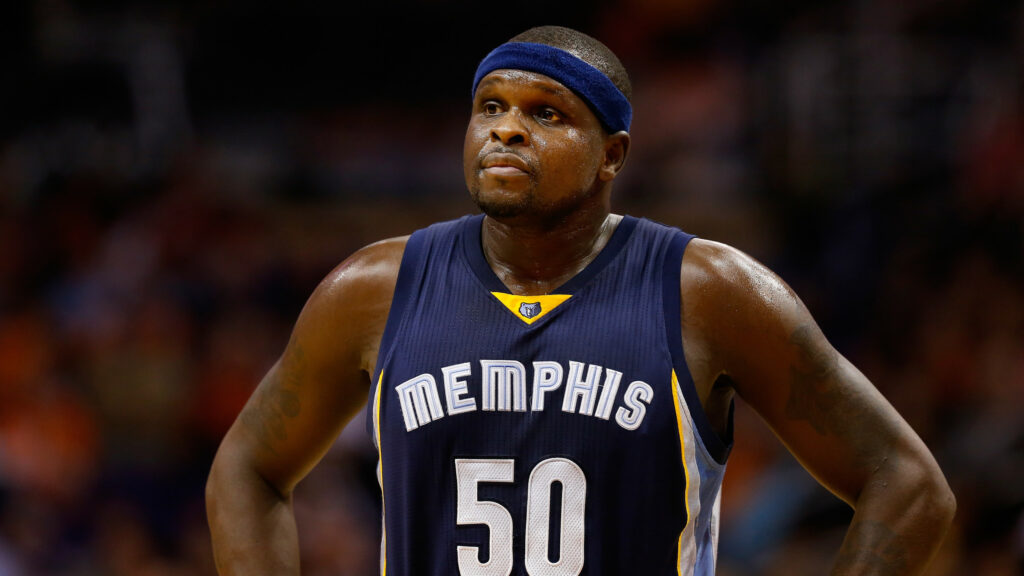 Krupni Zach Randolph je pravi primjer konzistentnog NBA power forwarda u posljednje dvije decenije. Odigrao je 16 sezona, i samo tokom prve dvije nije u prosjeku postizao dvocifren broj poena. Kao hodajuća double double mašina Randolph je bio personifikacija grit and grind ere Memphis Grizzlies-a, ali ne treba zaboraviti ni njegove role u New Yorku i Portlandu.
6 sezona sa preko 20 poena po utakmici i 9 sezona u kojima je bilježio double double učinke čine Zach-a potencijalno najbližim što možete naći izmedju vrlodobrog i odličnog. I pored dugotrajne uspješne karijer unutar NBA reketa meni omiljeni momenat njegove karijere desio se na samom zalasku kada je prikazao pravu vrijednost i zaštiotio svog saigrača, a Damarcusu Cousins-u poručio "In my hood, bullies get bullied!"
Amar'e Stoudemire
Draft: 2002 – 9. pick
Prosjek Karijere: 18.9 ppg / 7.8 rpg/ 1,2 apg / 1,2 bpg
Statistika najbolje sezone u NBA ligi: 2007/08 – 25.2 ppg / 9.1 rpg / 1,5 apg / 2,1 bpg
Priznanja u karijeri: 6 x NBA All Star/ 1x All NBA First Team / 4 x All NBA Second Team / NBA Rookie of the year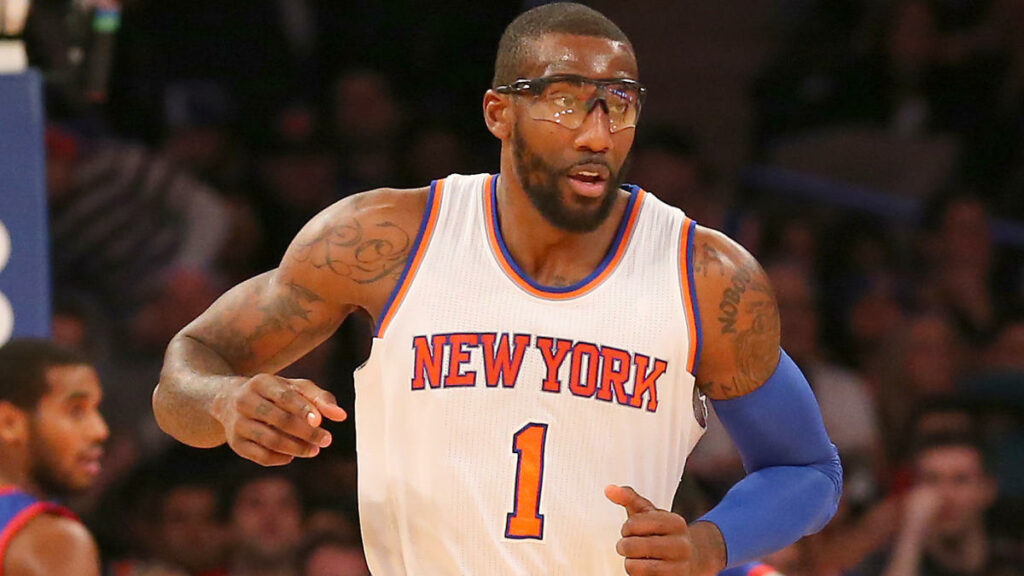 U prvoj polovine svoje karijere Stoudemire je započeo sa sredjivanjem enterijera svoje sobe u kući slavnih. Ipak povrede su ga zaustavile na tom putu i učinile da mnogi od nas zapravo zaborave koliko je samo zaista dobar bio. Bio je završeni partner Steve Nash-a u tim famoznim Suns-ima i njihovim konceptom 7 ili manje sekundi za napad- Imao je 7 godina sa vise od 20 poena po utakmici, i čak 10 godina sa vise od 1 blokadom po meču. Iako nije postizao double double učinke nezanemarljivo je da u 8 sezona ima preko 8 skokova po meču.
2020 godine jos uvijek se aktivno bavi košarkom i prije manje od mjesec dana osvojio je nagradu MVP Finala Izraelske lige igrajući za Maccabi Tel Aviv.
Carlos Boozer
Draft: 2002 – 35. pick
Prosjek Karijere: 16.2 ppg / 9,5 rpg / 2,2 apg
Statistika najbolje sezone u NBA ligi: 2007/08 – 21,1 ppg / 10,4 rpg / 2,9 apg / 1,2 spg
Priznanja u karijeri: 2 x NBA All Star / All NBA Third Team / NCAA Champion
Poznat po svojim And-1 vriscima, Carlos Boozer je tipičan dokaz istrajnog vrlodobrog power forwards. U 13 NBA sezona Boozer nikada nije propustio da bilježi dvocifren učinak u kategoriji poena. Kada na to dodate da je 5 sezona odigrao sa double-double učinkom (2 sa preko 20 ppg) i jos 5 u kojima je bilježio makar 8,5 skokova po utakmici, lako donesete zaključak o kvalitetu njegove igre u reketu. Krasila ga je i izuzetna efikasnost te mu je šuterski prosjek karijere 52,1%.
Iako ga nije krasila zavidna low post odbrana kao neke druge igrače na ovoj listi Carlos je i dalje ofansizvno doprinosio puno u sva 4 dresa za koja je igrao.
David West
Draft: 2003 – 18 pick
Prosjek Karijere: 13.6 ppg / 6.4 rpg / 2,2 apg
Statistika najbolje sezone u NBA ligi: 2008/09 – 21 ppg / 8.5 rpg / 2,3 apg / 1,3 bpg
Priznanja u karijeri: 2 x NBA Champion/ 2x NBA All Star
David West je oduvijek bio promatran kao savrseni saigrač. Svoja 2 All Star nastupa zabilježio je kao pomoćnik Chris Paul-u u "strsljenovima" dok su jos uvijek bili u New Orleansu. Nakon te epizode u Indiani je početkom prošle decenije igrao zapaženu rolu energičnog izvršitelja prljavih zadataka.
U momentima karijere kada je izgledalo da će Lebron James zaustaviti svaku šansu da se dokopa prstena David West prelazi u Golden State Warriorse i kao veteran za klupe igra efikasnih 10-12 minuta i osvaja 2 titule. Njegove statistike vas neće podići sa stolice ali njegova precizna i zahvala igra je zaista njegove timove učinjela boljima.
Paul Millsap
Draft: 2006 – 47 pick
Prosjek Karijere: 14.1 ppg / 7,4 rpg / 2,3 apg / 1,3 spg / 1,0 bpg
Statistika najbolje sezone u NBA ligi: 17.1 ppg / 9,0 rpg / 3,3 apg / 1,8 spg / 1,7 bpg
Priznanja u karijeri: 4 x NBA All Star / 1x NBA All Defensive Team
Prvi aktivni igrač na našem spisku koji je pritom još uvijek standardan u rotaciji ekipe koja vjeruje da se može upustiti u borbu za titulu. Uspjesi Paul Millsapa su takodje dolazili na učestalom nivou. Gdje god je Paul odlazio njegove ekipe su pobjedjivale, tako da računajući i ovu sezonu, imaće 11 doigravanja u 14 sezona.
Malo je stvari koje možete prikazati kao Millsap-ovu manu. On je poziciono odličan defanzivac, respektabilni sekundarni strijelac, solidan skakač koji je na sve te kvalitete razvio i šut spolja. Pritom posjedjuje 10 sezona sa preko 1 ukradenom loptom po utakmici, i 6 sezona sa preko 16 poena po utakmici. I nakon 14 godina još uvijek je apsolutno efikasan u startnoj rotaciji mladih Nuggets-a, kao njihov pravi veteran lider.
Serge Ibaka
Draft: 2008 – 24 pick
Prosjek Karijere: 12.3 ppg / 7.3 rpg / 2.2 bpg
Statistika najbolje sezone u NBA ligi: 2013/14 – 15.1 ppg / 8,8 rpg / 2,7 bpg
Priznanja u karijeri: NBA Champion / 3x All NBA Defensive Team / 2 x NBA Block leader / FIBA EURO Gold Medal
Drugi aktivni igrač na ovoj listi, ali prvi i jedini koji nema nijedan All Star nastup. Ipak njegova odlična odbrana, i zahvalna radna etika čini da je Ibaka u posljednjih 12 godina bio pozitivan uticaj na sve timove za koje je igrao.
U dosadašnjem dijelu karijere imao je čak 5 sezona sa preko 2,4 bloka po utakmici, najviše čak 3,7 2012 godine. Te iste godine je sa Oklahoma City Thunderima igrao svoje prvo finale u kojem ih je porazio spremni i zreliji Miami predvodjen svojim super triom James, Wade, Bosh. Uz vrhunsku odbranu i solidne skakačke brojke Ibaka je tokom karijere razvio i šut za 3 poena koji je bio ključan u sastavljanju puzzle koja je Torontu donijela šampionsku titulu 2019 godine.