Najava duela Bucks-Heat: The Last of the Real Ones
Piše: Nikola Adžić
Niko nije očekivao da će poslednja ekipa Istoka koja će obezbijediti prolaz u drugu rundu biti Milwaukee Bucks, a za čekiranje prolaska trebalo im je pet utakmica. U drugoj rundi ih čeka Miami Heat i prateći malo analize da se primijetiti da ogromna većina analitičara kaže "Bucks in 6" ili "Bucks in 7". Da li će baš tako i biti?
Krenimo redom. Dva tima su u onom pred-korona dijelu sezone odigrali dva meča i oba je dobio tim sa Floride. Prvi meč su odigrali još u oktobru u Wisconsinu, i iako su bili bez Bultera, i pored mostruozne partije Janisa (29p/17s/9a), Miami je sa sedam poenterski dvocifrenih igrača "iznio" utakmicu u produžetku. Drugi meč, odigran u martu, u American Airlines Areni, tim Erica Spolestre je odličnom defanzivom na Janisu (13p, 6-18 iz igre) u drugom poluvremenu prelomio meč. Jedini meč u Orlandu dva tima su odigrala po principu toplo-hladno, sa moćnim Majamijem u prvom, a još moćnijim Milwaukijem u drugom poluvremenu. I pored šuterske klinike Duncan Robinsona, ali bez Dragića i Bultera, Miami nije uspio da sačuva 20 poena prednosti, za konačnih 130:116 za Milwaukee.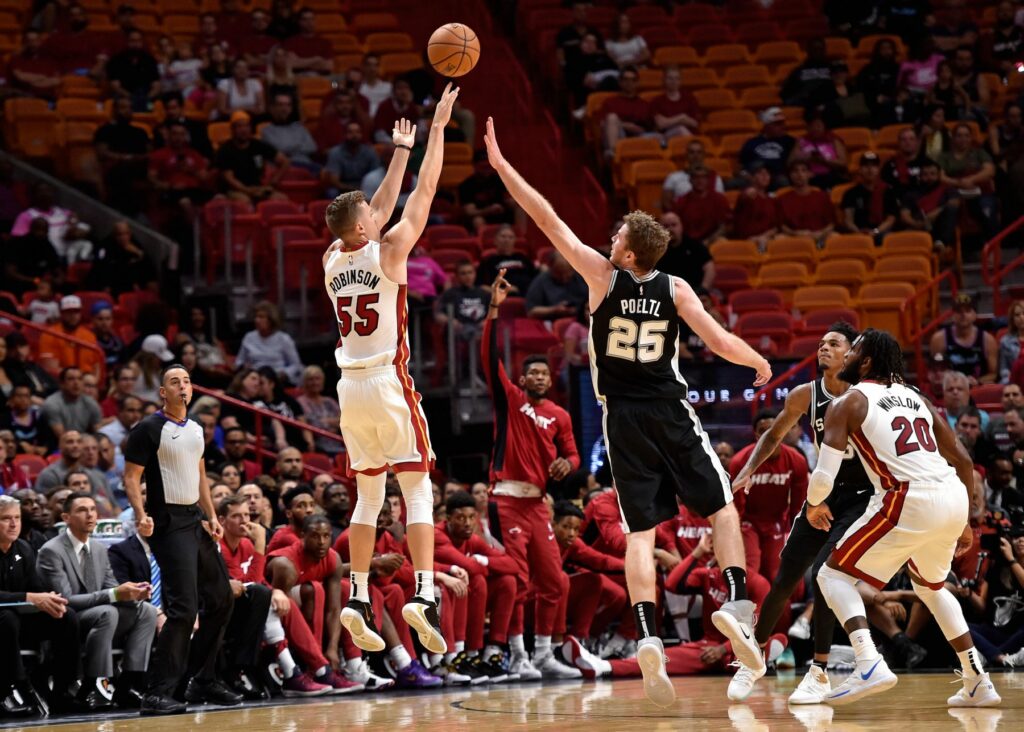 Što da očekujemo u ovoj seriji? Na terenu, mnogo toga će zavisiti od duela Antentokounmpa i Adebaya na Miamijevoj strani terena. Da odmah podvučemo, niko ne može da zaustavi Janisa, niti postoji igrač od kog se to može očekivati. Međutim, iako je Janis bio DPOY i to više nego zasluženo, peti u glasanju za titulu najboljeg defanzivca lige bio je upravo igrač Heata. Iako nešto niži, Bam je i nešto teži igrač od Janisa, što je u dosadašnjim duelima dva igrača znalo da bude primjetno, pogotovo u situacijama kad se igraju postavljeni napadi i kad grk u svom prepoznatljivom stilu pokušava da ugura igrača koji ga čuva. Prednost Spolestre je i što u trenucima kada Adebayo odmara ili kada ima problema sa faulovima, ima igrače koji mogu da natjeraju Janisa da "zaradi" svoje poene, a tu se prije svega misli na Crowdera i Iguodalu. Butlera namjerno ne pominjemo kao glavnog defanzivca na najboljem igraču Milwaukeeja, koji iako će imati minuta i za taj duel, primarno će biti zadužen za Khrisa Middletona. Middleton je loše počeo seriju protiv Magica. U prva dva meča je ubacio ukupno 16 poena (14 i 2), da bi u naredna tri popravio ruku i vratio su u komfornu zonu.
Bucksi igaju ubjedljivo najbolju odbranu u ligi. U regularnom dijelu sezone primali su u prosjeku 102,5 poena, te dobro brane defanizvni skok hvatavši ih 42,2 po meču, dok dozvoljavaju 11,3 poena iz drugog pokušaja – sve kategorije u kojima su najbolji u ligi. Sa druge strane Majami i ne napada previše reket, te su poslije Spursa tim sa najmanje upućenih šuteva iz restricted area, dok se oslanjaju na prosječno 35 pokušaja za tri poena, čiju su uspješnost u playoff seriji protiv indijane podigli na odličnih 39%.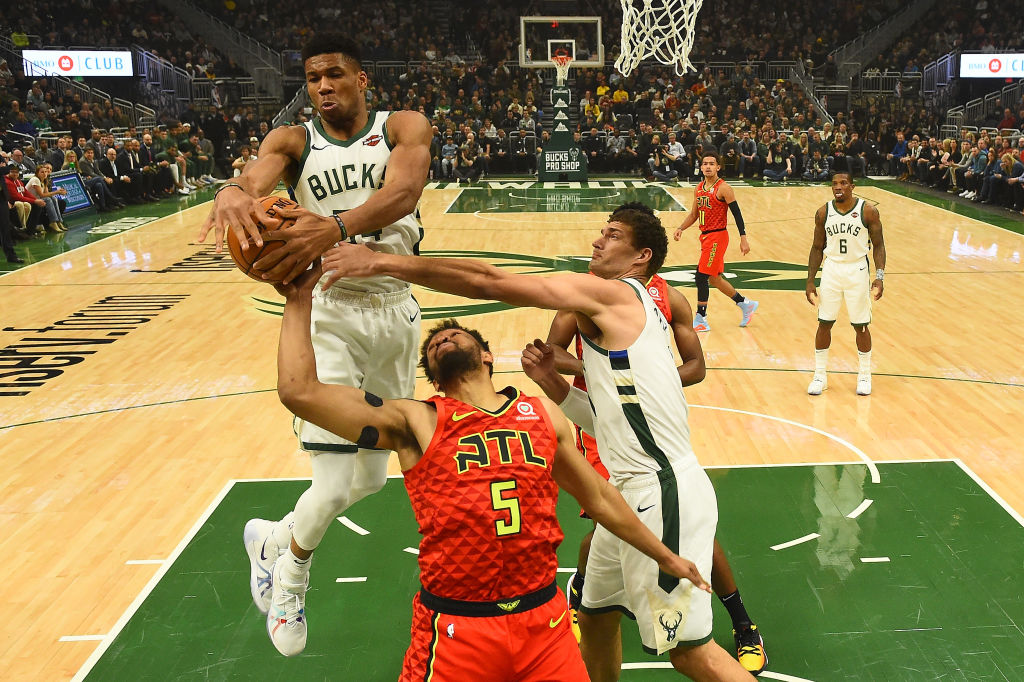 Pored glavnog duela Adebayo & Butler vs Janis & Middleton, veliki uticaj na konačnog pobjednika imaće i igrači zadatka: sa jedne strane braća Lopez, Bledsoe, Hill, Matthews, Connaughton, DiVincenzo i Korver, sa druge strane tri rookija: Robinson, Herro i Nunn, sa iskusnim Dragićem, Igoudalom, Crowderom i Olynykom.
Za očekivati je da Spolestra šutiranjem trojki odalji visoke igrače Bucksa od reketa, bez mnogo pritiska na ofanzivni skok, a sve u cilju sprječavanja igre iz kontre i boljeg postavljanja odbrane, dok će Coach Bud priliku tražiti u jakom defanzivnom pritisku na lopti, tečnoj igri i tempu koji diktira najbolji igrač lige. Ajde da budemo bandwagoneri i kažemo – Bucks in 6, a ako jedan budući Hall of Famer može sebi da dozvoli video na youtube koji se zove "Paul Pierce saying dumb things for 8 minutes straight", možemo i mi reći da neće biti iznenađenje ako na kraju serije bude "Heat in 6/7".